Global Alliance of Universities on Climate (GAUC) launches the 'Climate x' Leadership Training Pilot ('Climate x' Pilot) on June 18th, which is the world's first youth climate leadership training project that convened the strength of global leading universities across 6 continents.
Initiated by Sciences Po and Tsinghua University, the 'Climate x' Pilot is a joint educational project of GAUC's 15 member universities and gained strategic partnership with UNESCO and content partnership with United Nations Youth Leadership Development Program (UNYLDP).
Being the first year that the 'Climate x' Pilot was initiated, it received over 500 applications from students at GAUC's 15 member universities in 9 countries, 6 continents. After careful evaluation of applicants' academic interests and extra curriculum activities, 150 students are selected for the pilot program, forming the first cohort of the GAUC Global Youth Ambassadors.
Kate Vivian, Interim Vice President for International Affairs of Sciences Po, YANG Bin, Vice President and Provost of Tsinghua University & Chair of GAUC's Executive Committee, and Shahbaz Khan, Director of the UNESCO Office in Beijing and UNESCO Representative to the Democratic People's Republic of Korea, Japan, Mongolia, People's Republic of China, and the Republic of Korea, addressed the launch ceremony of the 'Climate x' Pilot.
"It is my belief that no matter how hard the climate crisis is, universities, and especially you, students, future policymakers, entrepreneurs, diplomats, and lawyers, can make a difference in helping to address it. This program aims at providing you with further analytical, leadership, and working tools to tackle it," said Kate Vivian in her speech to the event. "I am delighted to see our students and our GAUC partner universities, invest in these opportunities and co-creating these spaces that can work together to make a difference in the fight against climate change.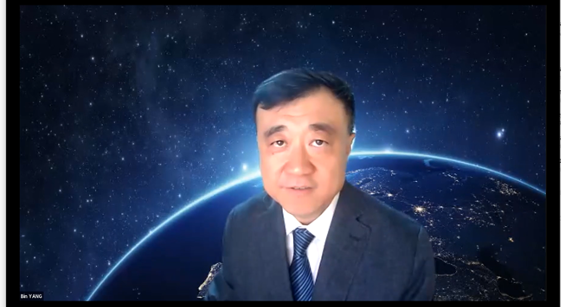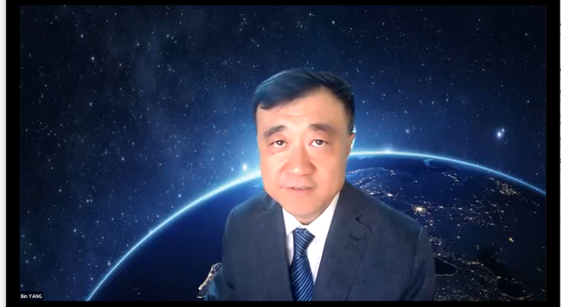 "The 'Climate x' Leadership Training Pilot reflects an even more concrete leadership from higher education when facing the climate change challenge," said Yang Bin in his welcome remarks. "A sustainable net-zero future calls for synergetic and innovative solutions from mankind. At a time when such endeavours are shadowed by intertwined uncertainties, I believe this pilot program will prove to be a non-substitutable contribution from GAUC in realizing that future shared by all."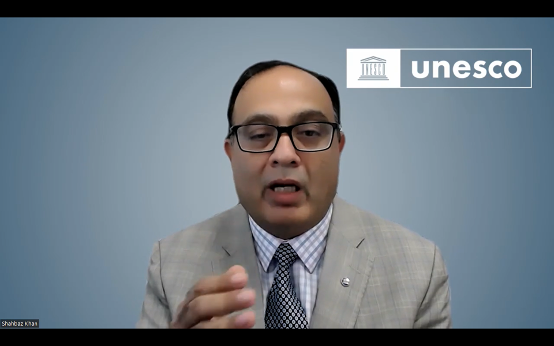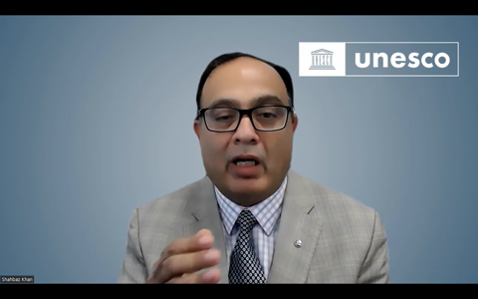 Shahbaz Khan emphasized the importance of education in his video speech to the event. "We need to change the minds, not the climate, and that's where we need education, science, and culture together to deliver programs which contribute to the achievement of all SDGs," he said. "'Climate x' Pilot is the most welcomed development. Let's work together to change the mindsets of young people to solve the climate issues of our time."
LI Zheng, Secretary-General of GAUC moderated the session moderated the session of opening remarks. GAUC Executive Secretary-General WANG Binbin then presented the overall design of GAUC 'Climate x' Campaign, followed by the introduction of the pilot program's faculty team by Sophie Riviere-Dufour, Interim Deputy Director for International Affairs of Sciences Po and the explanation of the operation details of the pilot program by GAUC Chief Youth Officer Alice Ho.
In 2022, GAUC is going to launch the 'Climate x' Campaign at national, regional and global levels to prepare youth to take the lead in addressing climate change and to raise public's awareness on the synergy between climate change and other sustainable development goals (SDGs). Being the start of GAUC's 'Climate x' Campaign this year, the pilot program aims to provide a systematic curriculum to help the next generation to take the lead in tackling climate change challenges, especially with an interdisciplinary perspective on SDGs. It is going to focus on the key annual topics identified by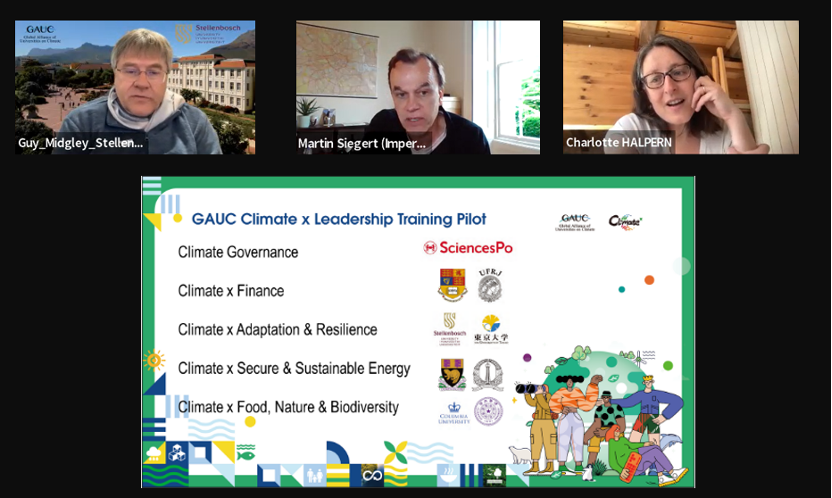 Focusing on the key annual topics identified the Academic Committee, namely Sustainable & Secure Energy; Finance; Nature, Biodiversity & Food; Adaptation & Resilience, the pilot program features a dual-track lecturer mechanism that all the courses focusing on the synergy with climate change are brought by a university from global north together with a university from global south.Professor Guy Midgley, Acting Director of Stellenbosch's School for Climate Studies, professor Martin Siegert, Co-Director of the Grantham Institute at Imperial College London, and professor Charlotte Halpern at Sciences Po also attended the event and shared the structure of their lectures.
A special ice break session was organized at the end of the event as the first step for the ambassadors to form a community dedicated in addressing climate change. From next Saturday, leading experts from GAUC member universities are going to take the GAUC Global Youth Ambassador to embark on an interdisciplinary journey. After the completion of the lectures, the pilot program will also provide both regional and international climate events for the youth ambassadors to practice their skills, and channel them to GAUC Global Youth Summit on Net-zero Future 2022 to be held at COP27.
- end -